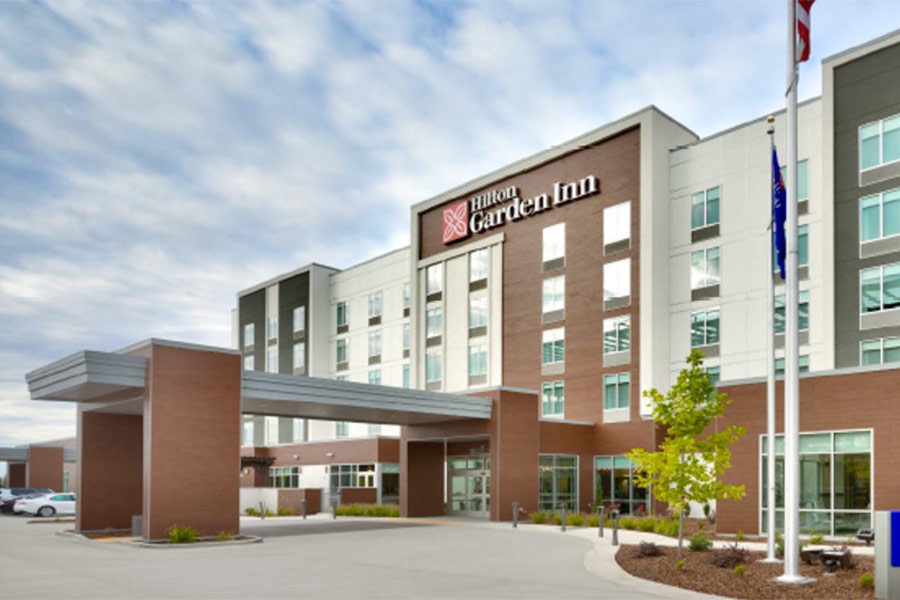 Overview
Planning to open in January 2024, this 206-key Hilton Garden in is part of our Florida Hotel Development Fund in Viera, FL. Viera is part of an unincorporated section adjacent to the Melbourne, Florida area and borders Interstate 95. It is part of the Space Coast, a region around the Kennedy Space Center and Cape Canaveral Space Force Station. Melbourne is home to a high number of business drivers in the defense and technology fields including Harris Corporation, Northrop Grumman, Rockwell Collins, Embraer, General Electric, Boeing and SpaceX. These companies and more have a strong presence in the area due their proximity to NASA and the Patrick Air Force Base.
The Hilton Garden Inn is specifically located in the Viera Borrow West Development. It is a new portion of an existing development to include two hotels (both operated by General Hotels Corporation), lakeside restaurants, a proposed corporate office park and more. The existing portion of the development includes a 600,000 square foot open air shopping center with over 100 shops/restaurants and a multiplex movie theater.
The primary room night demand driver for the hotel is located virtually across the street. The USSSA Space Coast Complex is comprised of 85 acres, including 3 championship baseball stadiums and 15 all-turf fields operated by the United States Specialty Sports Association. In 2017 it became used exclusively as a center for amateur baseball, softball and many other sports, advertised by USSSA as "the youth sports capital of the world".
Target Metrics
| | |
| --- | --- |
| Targeted IRR | 20% |
| Targeted Equity Multiple | 2.5x |
| Targeted Investment Period | 5 years |
Find out more.
Get in touch with Weathervane Capital Partners today to find out more about us and our exclusive commercial real estate opportunities.